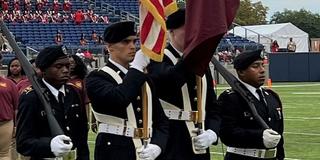 Department of Military Science
Welcome to the Marauder Battalion!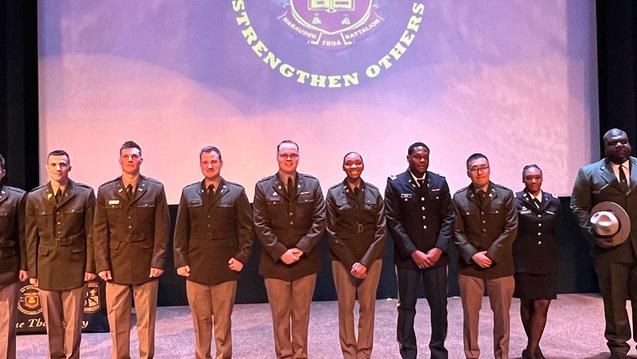 Central State University Army ROTC is the Marauder Battalion!
Central State is the host school but the Marauder Battalion is composed of Cedarville University, Wilberforce University and Wittenberg University. This means you can attend any of the schools and be a part of the Marauder Battalion.

Start your introduction by filling out our Introduction Form
Army ROTC Basic Camp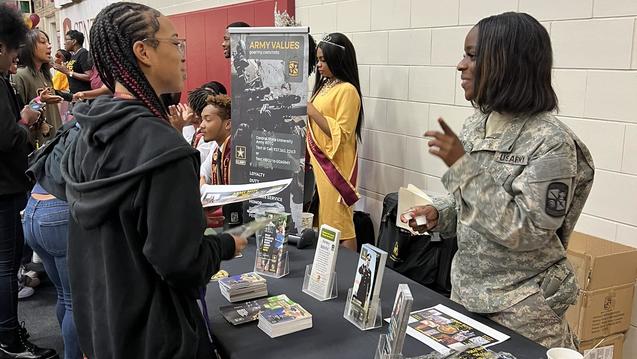 Sophomores, are you interested in an Army ROTC Scholarship that will start in the Fall Semester?

Contact Army ROTC at 937-361-2263. You can call or text us.
Army ROTC Scholarship
An Army ROTC Scholarship will cover 100% tuition and fees, $420 a month for books and pay you $1,200 a year for books plus allow you to earn your commission as an Officer in the United States Army when you graduate!
The Reserve Officer's Training Corps (ROTC) is a collegiate program that allows Scholars, Athletes, and Leaders to earn a commission as an Officer in the United States Army. Students who enroll in the program will receive one of the country's best leadership training courses. Along with normal classwork, Cadets have the opportunity to develop as leaders, conduct military training, maintain physical fitness, and participate in programs such as Airborne School, Air Assault School, as well other military schools and internships.

ROTC is open to all students with no service obligation for the first two years of the program. Cadets who decide to commit to completing the program have opportunities for scholarships and stipends to help pay for school. Cadets with a high desire to succeed and take on extra challenges will have opportunities that no other college student will.
Military Science
National Scholarships
If you are a high school junior, you can begin your online application on June 12th after you finish your junior year. Contact Mr. Harmon at 937.361.2263 for more information. There will be three boards, but you only need to apply once. 

Click here to apply for a National Scholarship.

If you are not awarded a National Scholarship, do not give up. There are many other on-campus scholarships that are available once you get to school. Call us for details and specifics.

Joining ROTC (Enrollment)
ROTC is a college course that you sign-up for just as you would any other course at college. Once you have enrolled in ROTC through the University, we will have much more enrollment paperwork to fill out to fully participate in ROTC and to be considered for a scholarship/contract. Space for qualified Cadets is very limited these days. If you plan to skip the first year and enroll in your sophomore year, you may be too late. There is really nothing for you to do prior to school starting except to get in good physical shape. We will do all your paperwork to enroll you once the class has started.

Simultaneous Membership Program Opportunities
You can earn a scholarship and commission and serve your country and state part-time in the Ohio Army National Guard or the United States Army Reserves. Text us at 937.361.2263 to learn about SMP opportunities. This program requires you to enlist in the Guard or Reserves and participate in ROTC at the same time. One weekend a month, you will have the opportunity to drill with your unit as an SMP Cadet, where you will learn and practice your leadership skills. You are non-deployable once you are contracted with ROTC, and there is a list of different benefit packages you can earn as either a scholarship Cadet or as a non-scholarship Cadet. You are strongly encouraged to talk to Mr. Harmon prior to enlisting for the SMP program.
Contact Central State Army ROTC
To learn more about Army ROTC and how to earn your commission as an Army Officer at Central State or one of our affiliate schools, contact the Scholarship and Benefits Counselor, Steve Harmon, call or text him at (937) 361-2263.
Sending a text to 937-361-2263 is the fastest way to contact Army ROTC.


Make sure to check out our Facebook page for updates on Battalion events and pictures! Marauder Battalion Facebook Page