Study Life's Complexity
In concert with the mission of the University, Computer Science faculty foster the professional development of students through academic excellence, and provide educational opportunities to students to be competitive in a technological society.    
Opportunities exist for research experience, both on campus and through summer internships.
All students benefit from small-class settings and one-on-one mentoring from professors. 
Cybersecurity Course Descriptions
Cybersecurity I: Learn first-hand cybersecurity fundamentals. Introduction to the field of cybersecurity, network, and internet architecture. Study technologies, security protocols, policies, and practices designed to protect networks, computers, programs, and data from attacks. Understand and research computer viruses and other vulnerabilities, and cyberattacks and the techniques for identifying, detecting and defending against cybersecurity threats.

 

Cybersecurity II: Gain knowledge in contemporary security technologies and issues, infrastructure security management processes, risk analysis, security planning, analysis and safeguards, industrial espionage, cyber terrorism, information warfare, security policies, contingency planning, incidence handling, and response, and security standards.

CPS1000 Ethics in Computer Science (1 credit)

CPS1191 Computer Science I (4 credits)

CPS1192 Computer Science II (4 credits)

CPS2215 Internet Web Essentials (3 credits)

CPS2300 Cybersecurity I (3 credits)

CPS3316 Computer Networks (3 credits)

CPS3300 Cybersecurity II (3 credits)

CPS3320 Database Systems (3 credits)

CPS4895 Senior Project (3 credits)

CRJ2210 Intro to Criminal Justice (3 credits)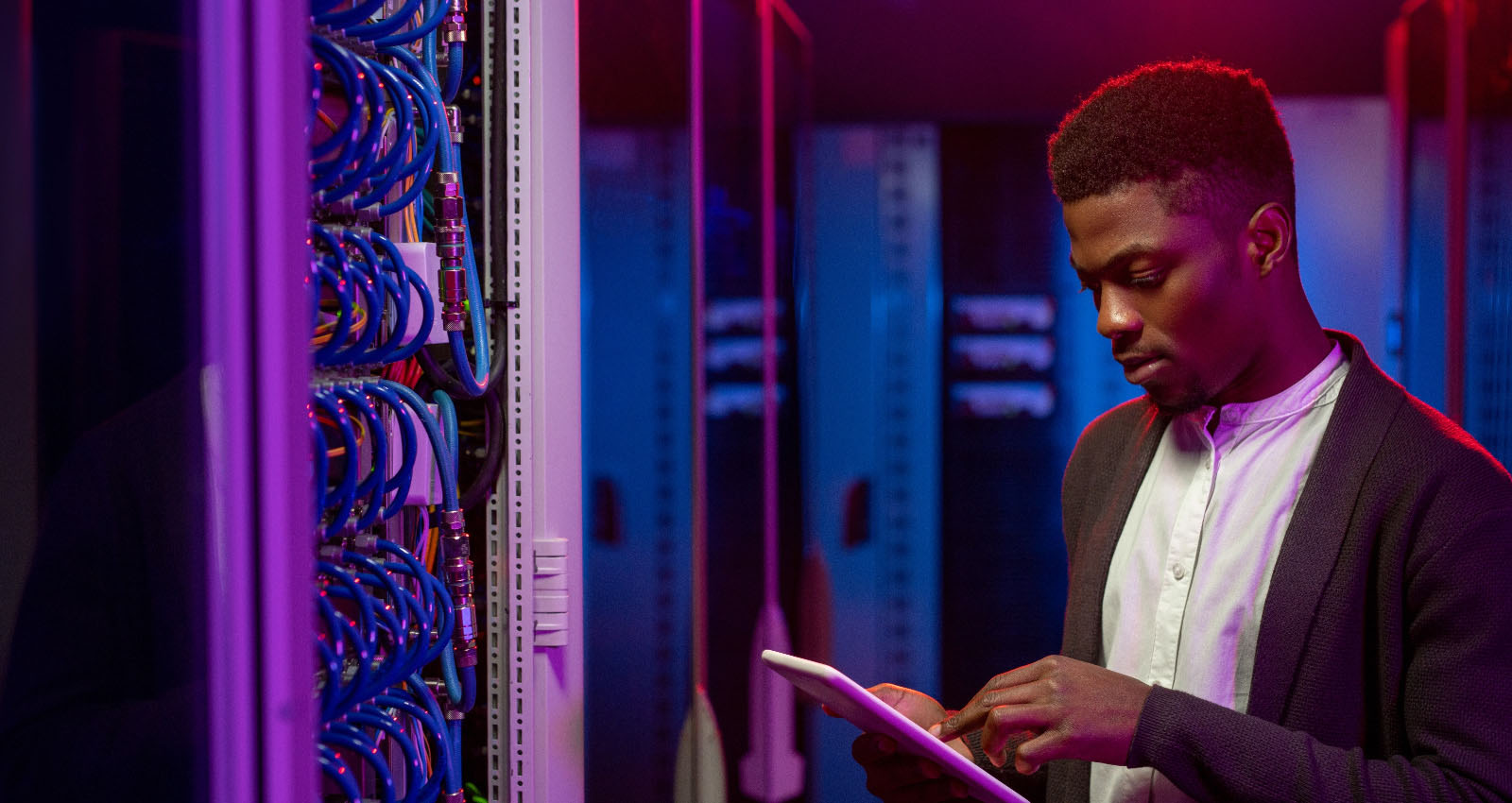 The online Cybersecurity Certificate program, offered by the College of Engineering, Science, Technology, and Agriculture, in the Department of Mathematics and Computer Sciences at Central State University, is your gateway to develop the essential skills needed to be a strategic data defender capable of protecting an organization from highly disruptive cyberattacks. Central State's online Cybersecurity Certificate program offers you stackable credentials to go on to pursue higher-level degrees and certifications.
Digital forensic analysts

IT Security Manager

Network Systems Administrator

Software developers
A certificate in cybersecurity is an option for anyone who currently works in the tech field and wants to expand their knowledge in the cybersecurity niche.

Arunasalam Rahunanthan Ph.D.
Experiences and Opportunities
Learning doesn't stop when class ends. Opportunities to increase your knowledge and expand your network include hands-on research for all students, and top speakers from the field.
CompTIA A+ - A certification gained after passing two exams designed by IT professionals. This certification focuses on troubleshooting, hardware, operating systems and networks.
CompTIA Cloud+ - A globally recognized certification that confirms an individual's ability to troubleshoot, set up and manage cloud computing systems in a secure fashion.
CompTIA LINUX+ - A certification designed for professionals that use the Linux operating system to manage networks and devices. This is particularly useful for carefully managing each aspect of a system or network.

High School GPA 3.25 and passing grade in a College-level mathematics course, such as College Algebra or above, or 3.0 cumulative college-level GPA from an accredited institution.

Our commitment to educational affordability is one of the many ways we strive to help you pursue your Cybersecurity Certificate. Central State also offers "100% textbook free using Open Educational Resources" for this program. Financial aid is available for those who qualify. We will put you in touch with a financial aid advisor who can answer your questions.