Industrial Technology
The four-year BS degree program in Manufacturing Engineering (MFE) is one of few such programs in the nation which are dedicated to undergraduate manufacturing engineering education.  The Manufacturing Engineering program is accredited by the Engineering Accreditation Commission of ABET.
Study Life's Complexity
In concert with the mission of the University, Exercise Science faculty foster the professional development of students through academic excellence, and provide educational opportunities to students to be competitive in a technological society.    
Opportunities exist for undergraduate research experience, both on campus and through summer internships.

All faculty hold PhDs and bring real-word experience to the classroom. 

All students benefit from small-class settings and one-on-one mentoring from professors.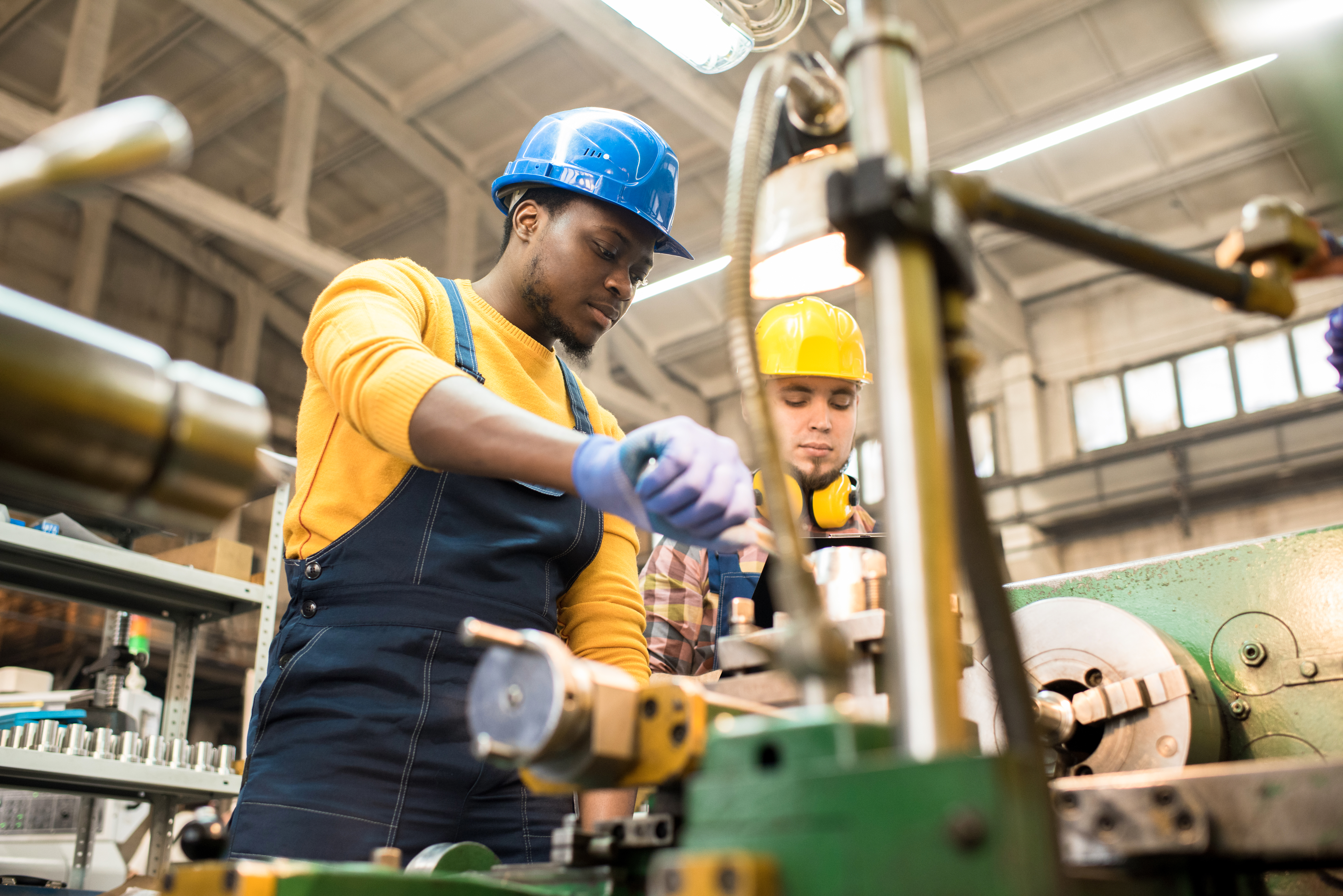 Career Paths
The overall Manufacturing engineering curriculum consists of major components of mathematics (through differential equations and calculus III), basic sciences, engineering sciences, humanities & fine arts, and social & behavioral sciences, together with the engineering major requirements that can be grouped into the following topic areas:
Materials and Manufacturing Processes

Process Assembly and Product Engineering

Manufacturing Productivity and Quality

Manufacturing Integration Methods & Systems Design
The Manufacturing Engineering Department provides a quality education to a diverse student population who will be empowered to develop their full potential as engineers, leaders and citizens of a global society.

Mahmoud A. Abdallah, Ph.D.
Experiences and Opportunities
Learning doesn't stop when class ends. Opportunities to increase your knowledge and expand your network include hands-on research for all students, and top speakers from the field.   
At CSU, even undergraduates do research, whether it's at the campus lab or off-campus at an internship. You'll work with professors and research scientists, and some students present and publish nationally. 

You'll hear about research, the bedrock of the field from guest speakers throughout the year. And you'll begin to imagine the career paths you can take with your degree and the impact you'll be able to have. 

Students who qualify for induction have access to national speakers and networks in the discipline.  
You'll gain invaluable hands-on experience teaching in Dayton or Xenia public schools as you prepare for certification.
Ohio's only Sustainable Agricultural major will equip you to help address the resource needs brought by climate change.