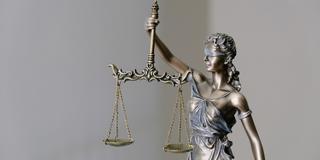 Office of General Counsel
The Office of General Counsel is dedicated to supporting Central State University's mission by providing professional legal counsel and representation to the university, its trustees, officers, employees, and affiliates.  The office reports to the President for direction and supervision in all legal matters involving the University.
Freedom of expression
Central State University believes that the right to expression and the exchange of ideas is as necessary as the right of inquiry and that both are essential to the pursuit and dissemination of knowledge and truth.

Free Speech on the Central State Campus
Open debate, sharing beliefs and dialogue, ideas, opinions, and theories, and free expression of differing views are all vital and integral parts of education—and rights protected by the First Amendment.

Students, recognized student groups (including those seeking recognition), faculty, staff, and their invited guests enjoy expansive constitutional rights to free expression on campus. 

Central State University and its administration will not prohibit any member of the campus community from engaging in lawful, noncommercial free expression to the extent that it does not disrupt the operations of the University.

These rights apply to verbal, written, and electronic means, including protests, speeches, literature distribution, and circulating petitions.


Limitations to Free Expression
However, Central State University may restrict expression that is not constitutionally protected, including:
Obscenity
 
Fighting words directed at an individual or group of individuals, which tend to provoke immediate violent reactions
 
Incitement of immediate unlawful action
 
Any other speech that constitutes a crime
 
Harassment-unwelcome conduct that is so severe, pervasive, and objectively offensive that it effectively denies an individual equal access to educational programs or activities
Further, members of the campus community, under the guise of free expression, may not knowingly interfere with others' rights to freely express themselves such as by engaging in violence or threats or physically blocking others from attending legal gatherings. When Central State University has a significant interest in restricting free expression to certain times, places, or manners, reasonable limitations may be imposed, including noise limits, maximum numbers of individuals assembled, bans on late evening or early morning demonstrations, and restrictions on the size or placement of signs on University property. Any limitations shall not be based on the content of the expression or any viewpoint expressed.