Office of Cash Management
Welcome to the Office of Cash Management
The Office of Cash Management provides student account and billing information; receives payments for tuition, fees, and miscellaneous campus charges; provides a collection of delinquent accounts; delivers refunds and financial aid residuals after disbursement.
Make a payment
Make a payment
Paying for your education is made easy for students and families through the products and services! Click the link to learn more.
Tuition payment plans
Image

Education expenses are easier to pay when spread over predictable monthly payments. The Monthly Payment Plan is administered by Nelnet Campus Commerce. The Monthly Payment Plan is an alternative to large annual or term payments and helps limit borrowing. It is available for a small term enrollment fee and includes:
Convenient monthly payments
24-hour account access through Nelnet Campus Commerce
Toll-free automated account information
Toll-free personal service Monday-Friday at 800-609-8056
Education Payment Advice helps you make informed choices about limiting your loan debt by combining this payment option with any educational loan of your choice. If you must borrow, borrow only what you need. Keep your monthly payments within your budget and reduce debt burden after graduation.
Expecting loans, grants or possible financial aid? No need to wait. Enroll in the Monthly Payment Plan and your monthly payment can be adjusted at any time during the year, so visit https://mycollegepaymentplan.com/centralstate for costs and schedules, toll-free phone numbers, or to enroll today.
Image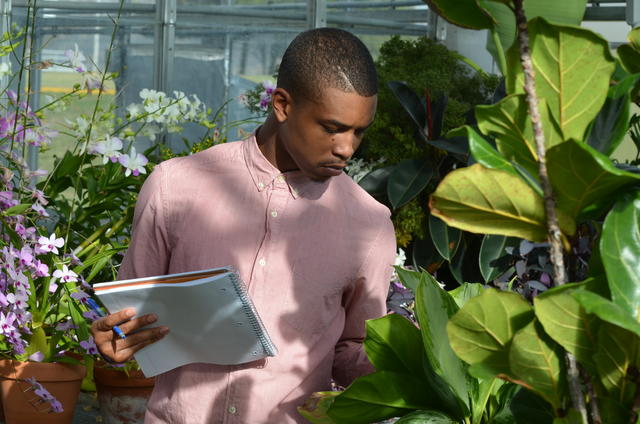 Tuition refund policy
One hundred percent (100%) refund of fees for students will be honored during the first day and any day prior to the start of the semester. Credit will be made to the accounts of students whose withdrawals are completed during the refund period.

The Tuition Refund Policy applies to total withdrawals only. Students who drop classes after the scheduled refund period will be charged for the course.
Important Dates
ALL FINANCIAL AID RECIPIENTS MUST FILL OUT AND HAVE ON FILE WITH THE CASHIER'S OFFICE THE REQUIRED ATTENDANCE VERIFICATION FORM IN ORDER TO RECEIVE A FINANCIAL AID REFUND.

After the thirtieth-ninth (39) day of a full semester (fall or spring) or the twenty-third (23) of the summer semester, no fees will be refunded. If a student withdraws before the registration is complete he/she is indebted to the University for the amount determined by the policies stated. Students withdrawn for disciplinary reasons during the semester forfeit the refund of any portion of their fees. The refund policy does not apply to students who drop classes. Students who fail to officially withdraw forfeit the refund of any fees.
The following is a schedule of the refund of fees after the first day of the semester:

Fall through Spring Refund Schedule

Withdrawal period percentage fees refunded
2nd through 10th day of the semester   90%
11th through 22nd day of the semester 50%
23rd through 39th day of the semester 25%
40th day through the end of the semester 0%

Summer Term Refund Schedule

Withdrawal period percentage fees refunded
2nd through 4th day of the term 90%
5th through 9th day of the term 50%
10th through 17th day of the term 25%
18th through the end of the term 0%

In accordance with the Housing Contract, students living in the residence halls are committed to on-campus housing for the duration of the contract (one academic year). These fees are non-refundable. Because of the shorter length of the summer term, the charges for Room and Board are prorated. The housing and key fee in the amount of $195 is a one-time fee charged upon entering the university as a freshmen or transfer student. This fee is non-refundable and will be used for building maintenance and upkeep. Students will be responsible for any damages that occur in their rooms and common areas throughout the term of their residence hall contract, as well as at the time of check out if damages are identified. If it is necessary for a new key to be made during the semester, the student will be charged for the new key and lock replacement as necessary. All building damage fines applied to a student's account must be paid out of pocket and cannot be covered by federal financial aid or scholarships.
Collection process
Returned checks
Central State University does not accept personal checks.  Any person wishing to pay with a checking account must go to https://mycollegepaymentplan.com/centralstate and use the ACH check payment option.  Any checks received, regardless of payment method, that is not honored or is returned by the bank for any reason, expressly authorizes Central State University to electronically debit or paper draft their account for the amount of the check, plus a processing fee of $30. The use of the check as payment is acknowledgement and acceptance of this policy and its terms. To revoke this authorization, to verify and pay a debt or dispute the debt, please call 937-376-6343.
Returned checks must be repaid with cash, money order, cashier or bank certified checks or valid credit card only. Failure to clear a returned check and/or multiple returned checks will result in the loss of check privileges and/or collection activity. Checks that are not cleared will be subject to interest charges and collection expenses. Student's whose accounts are paid with returned checks will not be eligible to register until the returned checks and processing fee have been paid in full.
Central State University will routinely refer pass due accounts of former students to the Ohio Attorney General's Collection Enforcement Office. Any past due, unpaid account will be referred to the Ohio Attorney General's Collection Enforcement Office for collection. The debtor will incur additional charges and collection expense.  Additionally the Ohio Attorney General's Collection Enforcement Office is empowered to suspend and revoke driving and professional licenses, garnish wages and seize state income tax refund checks.

Central State University reserves the right to restrict any services to current/former students and current/former employees until any past due amount owed to the university is paid in full. These services include, but are not limited to, the release of all academic records (e.g., diploma, and transcripts) and registration for future semesters. Past due amounts include, but are not limited to, fees, tuition, charges, fines, and loans due to the University.
Parking permits
Image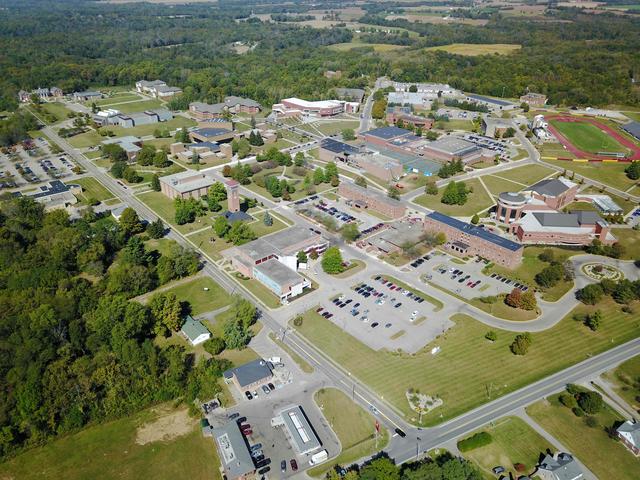 Parking decal rates
All student, faculty, and staff vehicles must be registered and display a parking decal to be parked or driven on campus. Parking decals must be purchased each academic year. All vehicles that do not have a parking decal displayed may be issued a ticket and towed off campus at the owner's/driver's expense.

 
2023-24 parking decal rates

— Students: $60

— Faculty and staff: $70

— Faculty and staff reserved: $95

— Adjuncts: $35

— Additional vehicle: $35

You can download the fillable parking permit application to complete the form. Then, print it and bring it to the Office of Cash Management located on the ground floor of the Norman E. Ward Sr. Center. Payments for parking decals can be made by cash or credit card.

The parking permit application and payment may also be submitted online at Payment Forms (nelnet.net).

If you have any questions, please call the Office of Cash Management at 937-376-6343.