Financial aid and scholarships
Announcements
Understanding your bill
The Office of Financial Aid at Central State University recently received questions regarding billing and the application of scholarship monies to a student's costs for college. 
All students receive a bill if they have a balance due at the time of bill processing. The first financial aid disbursement for the fall 2023 semester began Sept. 6, and this may have occurred after you received your bill, so the financial aid had not yet been applied. 
To ensure you understand your financial obligations, please check the financial aid tab in your student portal to compare aid vs. charges; log into your student account center where any memo aid is also reflected next to your current term charges; or click the button in the eBill to view your statement in its entirety.
By taking these steps, you will see any aid awarded before it is posted to your account. Once aid has been disbursed for the term, any future bills will display payments made to your account from scholarships, federal aid, and loans. Central State requires attendance before aid is disbursed. If you have any questions, please contact the Office of Financial Aid.
Update: Fall 2023 and Spring 2024 disbursement dates
Financial aid disbursement occurs when your student account is credited with financial aid funds and the funds from your financial aid package move to your student account to pay for your charges. Refunds will follow approximately 14 days after the disbursement.
Fall 2023
— Sept. 6
— Sept. 20 (financial aid disbursement for first-time borrowers)
— Oct. 4
— Oct. 18
— Nov. 8
— Dec. 6
— Jan. 10
Spring 2024
— Feb. 7 
— Feb. 21 (financial aid disbursement for first-time borrowers)
— March 6
— March 20 
— April 3 (halfway point for first-time borrowers and/or spring-only borrowers)
— April 17
— May 1
Ways to pay for college
Image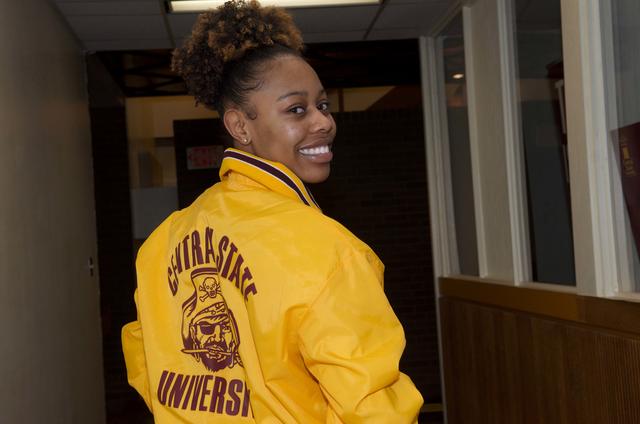 First thing's first
At Central State University, we strive to be a guiding light for students who may not have had the chance to shine in higher education. We support their learning journey inside and outside the classroom through scholarships, guidance on financing their education, and career services in partnership with leading corporations.
At Central State University, we believe every student deserves the opportunity to achieve their academic goals without worrying about financial burdens. That's why we offer affordable tuition and financial assistance to support your success. Let us help you unlock your potential and reach new heights in your academic journey.
Below is an overview of scholarships and other types of aid available to Marauders.
Know the difference between scholarships, grants, and loans
Types of aid
Three different types of aid are available: aid you do not need to repay, loans that you must repay, and money you earn through work-study. To qualify for any of these, you must complete the Free Application for Federal Student Aid (FAFSA). Most aid packages are a combination of two or more of these types of aid.
The Federal Pell Grant Program offers up to $7,395 (2023-24 academic calendar) in aid that does not need to be repaid. The amount granted depends on your tuition costs and financial need. Complete the FAFSA to see if you are eligible and to apply. Learn more about federal student aid here.

If you are an Ohio resident and qualify for a federal Pell Grant, you may also qualify for a needs-based state grant. Funds for this program are more limited, however, and awards are made on a first-come, first-served basis.

Ohio College Opportunity Grants

Ohio College Opportunity Grants (OCOG) are state-funded each academic year and are available to Ohio residents who demonstrate financial need and have qualified for Pell Grant funds. Funds for this program are limited. The grant is prorated based on full- or part-time enrollment status.

Grants and scholarships are automatically accepted. If you want to decline grants or scholarships, contact the Financial Aid office at financialaid@centralstate.edu. 

Federal Direct Loans

A subsidized loan is awarded based on financial need. Students will not be charged interest before they begin repayment or during authorized deferment periods. The federal government subsidizes the interest during these periods. 
An unsubsidized loan is not awarded on the basis of need. Students will be charged interest from the time the loan is disbursed until it is paid in full. If students allow the interest to accumulate while they are in school or during other periods of nonpayment, it will be capitalized; that is, the interest will be added to the principal amount of the loan and subsequent interest will be based on the higher amount. 
Federal Direct PLUS Loans enable parents who do not have an adverse credit history to borrow money to pay the education expenses of each child who is a dependent undergraduate student enrolled at least half-time. 

The federal work-study program offers financial assistance to students with financial need, enabling them to work part-time on campus. This program provides an excellent opportunity for students to gain valuable hands-on experience that can benefit them in the future, while also earning money to help cover their expenses while in school.
Scholarships
Marauders receive aid in the form of Central State and external scholarships based on academic achievement, leadership, and talent. Some scholarships are exclusive to Marauders. Other scholarships are available to students at the state or national level. Be sure to read the criteria closely to complete your application as required.
For a list of scholarships, visit Scholarship Central.
Loans
FastChoice
FastChoice is a free online private student loan selection, disclosure, and student education tool that helps you manage all alternative loan programs in one place.
Special types of aid
Special types of aid
Some types of aid are granted to students from particular backgrounds or who are studying a certain major.
This program allows Centralians and their families to enroll in degree-seeking classes. The program expands access to family members and Centralians who were not included in the past. The form in this section is NOT used for the MBA Discount Program.

The Alumni Tuition Remission Benefit Program enables Centralian members in good standing, full dues-paying members and their families, to receive tuition remission. The application link will close the day the drop/add closes each semester and will not reopen until registration for the upcoming semester opens. Applications are required each semester. Once the link closes for the current semester, no other applications will be received or approved for the past semester. Summer sessions are not included in this program. 

Eligible family members include children including stepchildren, grandchildren including step-grandchildren, spouses, siblings, and parents, including parents-in-law.

Note: Tuition for semesters with a GPA below 2.0 will disqualify the student from the benefit for the next semester.

Steps to apply

Apply for admissions. Students are responsible for application fees, matriculation fees, general fees, books, and health fees. Admitted and actively enrolled students begin with Step 2.
Complete a FAFSA.
Register for classes.
Complete a Tuition Remission Form (required each semester).

The student must be registered full time (12-18 credit hours).

A federally funded grant, the Teacher Education Assistance for College and Higher Education (TEACH) Grant Program provides up to $4,000 per year in grants for undergraduate students in specified majors who intend to teach full-time in high-need subject areas for at least four years at schools classified as serving low-income students. For students who do not complete the service obligations associated with the program, this grant will be converted to a Direct Unsubsidized loan. 

Grant-becomes-loan provision 

While students intending to teach may benefit from this grant money, accepting a TEACH grant is unlike other grant programs. 

Failure to meet all service provisions will result in all TEACH grant funds being permanently converted to a loan with interest calculated to when the grant was received. 

To receive a TEACH Grant, students must do the following:  

Complete the Free Application for Federal Student Aid (FAFSA) 

Meet basic aid eligibility requirements for matriculation and academic progress 

Be enrolled in a program of study designated as TEACH Grant-eligible 

Meet one of the following academic achievement requirements: score above the 75th percentile on a college admissions test (e.g., SAT, ACT, or GRE) or have a cumulative GPA of at least 3.25 

Complete TEACH Grant counseling each year funds are received 

Sign a TEACH Grant Agreement to Serve (ATS) each year the student receives funds and respond to requests by the U.S. Department of Education confirming your continuing intention to meet the teaching obligation 

Active-duty service members, veterans, and their families may be eligible for additional educational benefits under the Forever GI Bill. It provides funding to qualified students to help pay for tuition and fees, housing, books, and supplies. Learn more

Veterans' educational benefits

GI Bill benefits help students pay for college, graduate school, and training programs. It is available to qualifying veterans and their family members to cover all or some of the costs for school or training.  

AmeriCorps 

AmeriCorps is a program for students to participate in national service and community service that can help put them through college. 
 
FASTChoice 

FASTChoice makes it easy to learn a student's options, responsibilities and details of each lender's loan products. There are many ways to pay for higher education, and FASTChoice makes it easier by providing students with simple yet critical information about funding types and money management. It also clearly presents the student's new responsibilities when they borrow money. Finally, FASTChoice presents the student with a comparison of loan products in easy-to-understand ways.

ROTC scholarships

Army ROTC scholarships pay 100% tuition, $1,200 per year for books, and required fees. They are awarded on merits such as academic achievements, extracurricular activities, personal interviews, and physical fitness.

Scholarship winners also receive a monthly stipend of $420 for each academic month. Each scholarship may have different benefits that are attached to the specific type of scholarship.

Eligibility

 

Be a U.S. citizen and at least age 17 with the ability to commission by the time you are 30 years old
 
Have a high school GPA of at least 2.50
 
Have a high school diploma or equivalent
 
Meet physical standards according to the Department of Defense Medical Review Board and Army physical fitness test
 
Agree to accept a commission and serve in the Army on Active
Duty or in a Reserve component (Army Reserve or Army National Guard)
 
Pass a background check

For more Central State University Army ROTC scholarship information please contact:

Steve Harmon
Scholarship and Enrollment Counselor  
O: 937-376-6283 | M: 937-361-2263 

Central State University supports the use of Open Educational Resources (OER) for general education courses. Students enrolled in only OER courses incur no course material or textbook charges, as the resources used for learning in the courses are copyrighted for open access.

Check out Textbooks and Course Materials for complete details.
How we calculate aid
The government uses your FAFSA application to determine your financial aid eligibility and your expected family contribution (EFC), which factors in family income and the number of dependents at home and in college. To calculate your aid package, we add up your total cost of attendance, including tuition, room, board, and fees, and then subtract your EFC.
FAQs
If you are waiting for a university-funded scholarship (band, choir, housing, etc.), please be patient. The Financial Aid office has requested each of these units provide information as soon as possible, but no later than June 1. Following National Collegiate Athletic Association (NCAA) guidelines, Athletics will provide scholarship information by July 1.  

For scholarships from external sources, the Financial Aid office will add your financial aid award as soon as the Financial Aid office receives official notice of the award. You can see it under the financial aid tab in the student portal. 
Financial aid help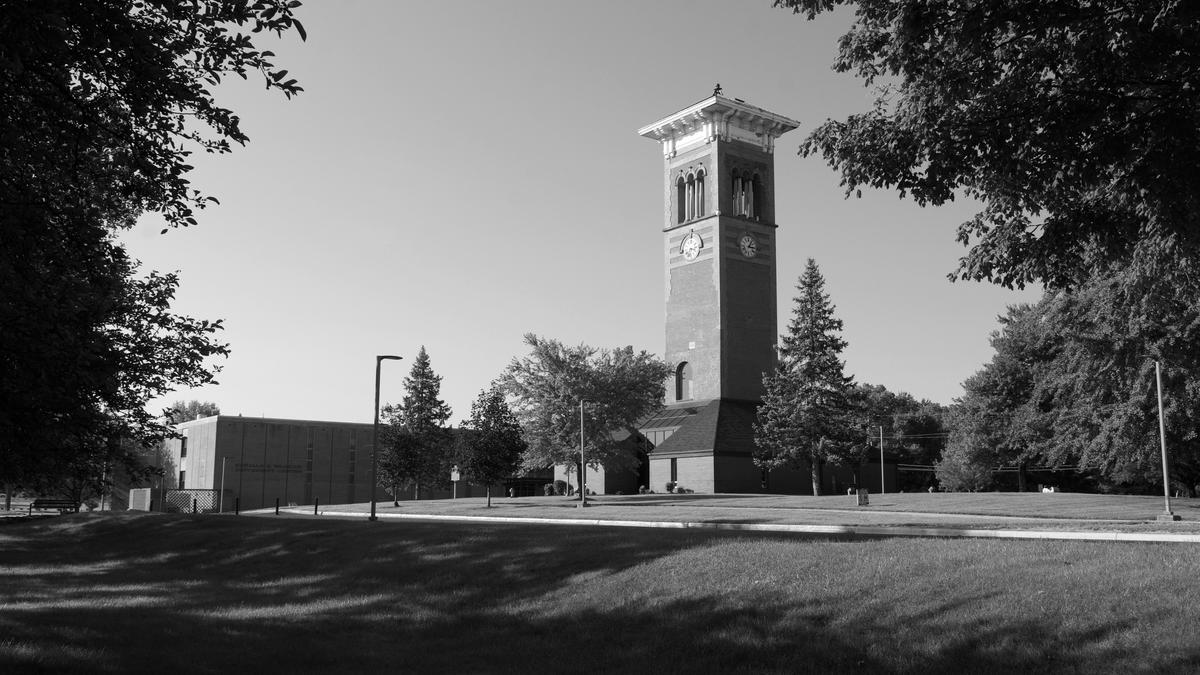 Your Admissions counselor is here to help you and your family minimize financial barriers to a Central State University education. Reach out with any questions. But first, explore the links below to get started on your way to becoming a Marauder! 
To contact our office, call 937-376-6579 or send an email to financialaid@centralstate.edu.