What's next on your path to Central State?
Explore options to attend Central State University on our scenic campus in Wilberforce, Ohio, or the Dayton, Trotwood, or Xenia satellite locations. You can also expand your horizons from the comfort of your home by completing an online degree program with Central State Global, our online learning unit. The choice is yours, and your journey begins by starting your application today.
Whether you are a high school student enrolling in College Credit Plus, or an undergraduate, transfer, international, graduate, or online student, you have a place at Central State. Other types of learners are re-admitted students, Strategic Ohio Council for Higher Education (SOCHE) students, and other non-degree-seeking students.
Who is considered a first-year student?
Apply as an on-campus first-year undergraduate student if you:  
Plan to study for a bachelor's degree; and

Have a high school diploma or GED, including if you are a recent high school graduate.
Note: If you are a high school student seeking dual enrollment to earn high school and college credits simultaneously (College Credit Plus), you must fill out the Global Online application.
When to apply
You can submit your Central State application any time of year; however, to ensure your application is processed promptly, be sure to submit your application at least two terms before your planned start term. We encourage all students to start in the fall, which would mean your best time frame for applying would be between October and April before the fall you plan to attend. 
Admissions requirements
Here's what you need to apply as a first-year undergraduate: 
A high school diploma or GED; and

A GPA of at least 2.2. 
Applying for scholarship funding
You may need to submit an ACT or SAT score with a minimum ACT score of 18 or SAT equivalent for various academic programs. 
Start getting your documents together. You'll need to submit your high school transcript and test scores (optional) by the Aug. 1 deadline to begin during the Fall Term.
Where to submit your documents
Official high school transcripts can be submitted by email or through one of two secure online platforms. 
Email
Secure online platforms
Make your move
Take the first step into your future
If you are a first-year student on campus, or a transfer, readmit, international, or Central State Global online student, we are ready to welcome you as a Marauder. Apply today using our new, easy application process, or read on if you are another type of student.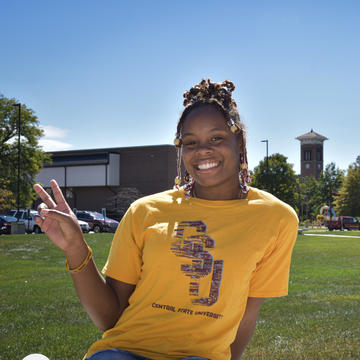 Other students
Students earning high school and college credits simultaneously through College Credit Plus and graduate and non-degree-seeking students in certificate-only programs can apply using the application below.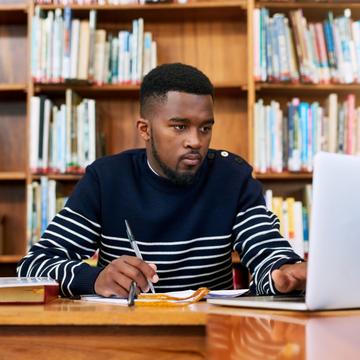 See for yourself
Get ready to experience Central State University like never before! In just 30 seconds, discover the essence of our vibrant campus, passionate community, and the pursuit of excellence that defines us.
Paying for your education
Your future starts here. Find out everything you need to know about your options for minimizing the cost of obtaining your Central State degree — including our tuition guarantee. 
Opportunity for all
As a public university, Central State welcomes all students who want to further their education and contribute to the university community. Our doors are open to applicants of any age, ancestry, race, color, disability, gender identity or expression, genetic information, HIV/AIDS status, marital or family status, military status, national origin, political beliefs, religion, sex, sexual orientation, or veteran status.
Your future awaits
Applying to Central State University has never been easier. We are here to guide you through the process. If you have questions or need assistance with your application, contact the Office of Admissions at admissions@centralstate.edu. A team member will reply to your email.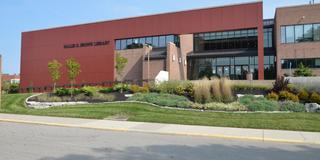 What's next?
Newly admitted students
Now's the time to take care of business — orientation, housing, health records, financial aid, and more.