SOAR into the new academic year
Posted May 17 2023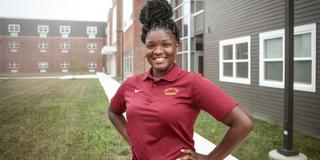 The Office of Admissions and Enrollment Management has announced its fall 2023 New Student Orientation, Advising, and Registration (SOAR) program.
The following sessions and respective student groups are scheduled.
Saturday, June 17, virtual, international students and athletes
Saturday, June 24, Athletics, Band, and Choir
Saturday, July 8, College of Business and College of Humanities, Arts, and Social Sciences
Saturday, July 15, College of Education and John W. Garland College of Engineering, Science, Technology, and Agriculture
Saturday, July 22, undeclared majors and students who missed previous dates
All SOAR sessions are scheduled for 8 a.m. to 3 p.m. at Joshua I. Smith Center for Education and Natural Sciences. Students will use this time to register for classes and learn about campus resources. 
Parking is available at the Beacom-Lewis Gymnasium. 
To be eligible to attend SOAR, the Office of Admissions must have a record of your paid orientation and housing fees:
Traditional, on-campus students: $195 (please select Room Key and Room Reservation Fee options)
Commuter students: $105 (please select Matriculation and Orientation Fee option
For information, email orientation@centralstate.edu. 
Reach Higher. Go Further. Thrive!