Welcome! We are excited about helping you make a successful transition to Central State University.
During the summer of 2023, the Office of Admissions will host in-person and virtual Student Orientation, Advising, and Registration (SOAR) events to introduce you to our programs and support services. 
June 17 — Virtual (international students and athletes);
June 24 — Specialty populations (athletes, band, choir, etc.) in person
July 8 — College of Business and College of Humanities, Arts, and Social Sciences
July 15 — College of Engineering, Science, Technology, and Agriculture and College of Education
July 22 — Undeclared students and anyone who missed the previous dates
To be eligible to attend SOAR, the Office of Admissions must have a record of your orientation and housing fees (matriculation and orientation fee of $105, room key fee of $135, and room reservation fee of $60).
Register to attend a summer 2023 SOAR event
All new students are required to attend at least one SOAR event. Additional information about SOAR will be provided after you submit your SOAR registration.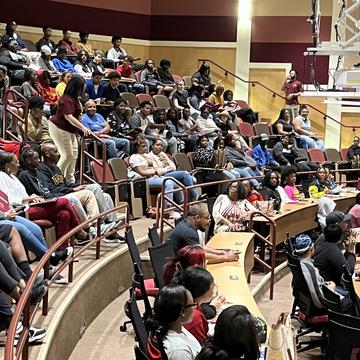 Pay orientation and housing fees
Review the links below to learn more about how and where to pay your fees, or contact the Office of Admissions at admissions@centralstate.edu or 937-376-6348.