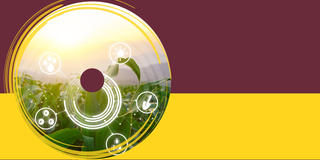 Climate Smart Agriculture Center Scholarship
Climate Smart Agriculture Center Scholarship
The Climate Smart Agriculture Center Scholarship is designed for students majoring in Sustainable Agriculture, Environmental Engineering, or Water Resources Management.

Receive up to $14,000 per year for up to four years. Eligible students will have a minimum 3.0 GPA.
Email questions to cestascshp@centralstate.edu.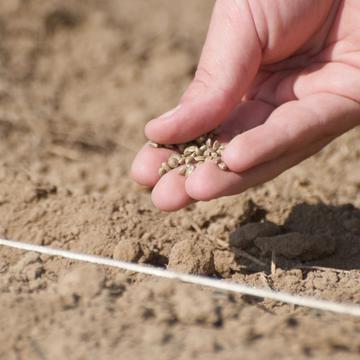 Central State University and the United States Department of Agriculture's Natural Conservation Service (NRCS) collaborate to build capacity through the Climate Smart Agriculture Center (CSA).
The Center advances student learning through classroom and experiential opportunities in preparation for the 21st-century agriculture STEM (AGRISTEM) workforce. The Center enhances students' learning by providing an enriching environment to explore concepts of protecting natural resources and developing strategies for Climate-Smart Agriculture in Ohio and the U.S.
Through a comprehensive approach, the Center will:
• Identify infrastructure, including buildings, land, equipment, and other items for pilot teaching, demonstration, and training for students, farmers, and community-based groups serving farmers.
• Stimulate awareness and increase program participation of minority students, minority farmers, socially disadvantaged farmers, urban communities, and underserved communities in coordinating and organizing a Climate Smart Agriculture Program.
• Create a pipeline for Central State graduates to USDA NRCS employment.
Climate Smart Summer Bridge Program
The Climate Smart Summer Bridge Program accepts applications from incoming freshmen who have committed to attending Central State University to major in an AGRISTEM or agriculture program.

This five-week residential camp runs from June 25-July 28. In addition to receiving college credit, participants will be eligible to receive up to $14,000 in scholarship awards to complete their degree at Central State and have opportunities to engage in research and work for the Natural Resources Conservation Service (NRCS).
To receive the scholarship, the student must meet the following requirements:
Be a U.S. citizen
Complete a 500-word essay describing your background, why you want major in sustainable agriculture, environmental engineering, or water resources, and why you want to participate in the summer bridge program
Email a letter of reference from a teacher, counselor, or advisor
To learn more about the Climate Smart Summer Bridge Program, email cestascshp@centralstate.edu.