Centralians demonstrate the power of a Central State University education and the resilient spirit of our esteemed Institution. Read about the remarkable impact of alumni in our featured spotlights.
A message from our director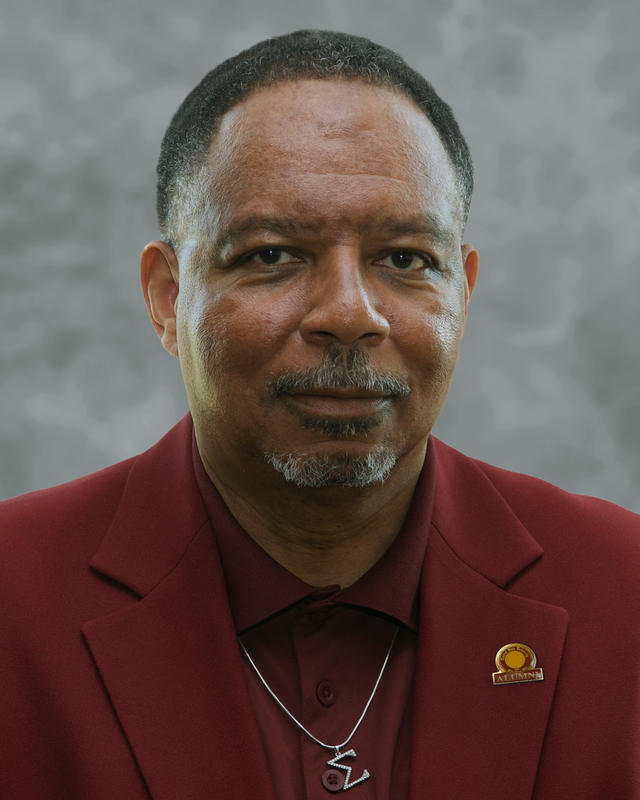 Welcome and thank you for your unwavering support of the Office of Alumni Relations, the National Alumni Association, and especially our beloved alma mater. We are incredibly grateful for all the relationships we have formed with alumni, who continue to give back to the University. 
If you are not yet an active member of your local chapter and the national body, we cannot wait to welcome you back to your alma mater. As the University grows to serve even more students, you can help lay the path for an even brighter future. By partnering with us, you can contribute as ambassadors of Central State, help students shine at College fairs and other events, and encourage businesses, social and civic groups, and places of worship to support the University in any way they can.
As we move the needle forward, evolve, and stand strong in our commitment to Central State University, look for continued enhancements to lift the image of this great Institution of higher learning.
Again, the Office of Alumni Relations appreciates your assistance in keeping CSU one of the cornerstones in the Wilberforce Community.
The University is no stronger than its alumni!
Keith Aaron Perkins '82
Director, Office of Alumni Relations
T: 937-376-6640
E: kperkins@centralstate.edu
Alumni uplift students
Centralians inspire students to chase their aspirations through financial contributions and gifts of time and talent. Learn about the ways you can empower Marauders with a strategic gift designation. 
Central State University National Alumni Association
For God. For Central. For State.
It's a great time to be a Centralian!
The Central State University National Alumni Association serves the University and its students and alumni, known as Marauders and Centralians, respectively.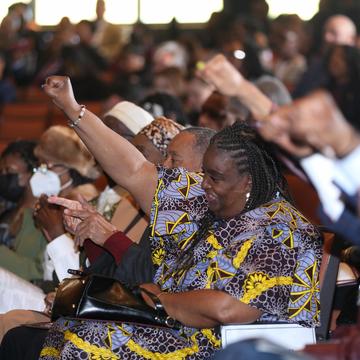 Connect with fellow alumni
Alumni are invited to join the NAA, which operates independently from the University, and receive benefits including having a voice in University affairs through a strong and unified NAA; receiving access to a national network of alumni to recruit top students to Central State; participating in a higher education legislative advocacy program; and contributing to scholarships and emergency assistance for Central State students.
You have experienced the Central State difference. Now, you can directly impact current and future students who follow in your footsteps to blaze a trail into a more equitable and inclusive world. 
Class in Reunion
A reunion campaign is an inspiring way to give back to Central State University during your reunion year. Reunion giving is a cherished tradition among Centralians, and your class has a unique opportunity to contribute to the legacy of your alma mater.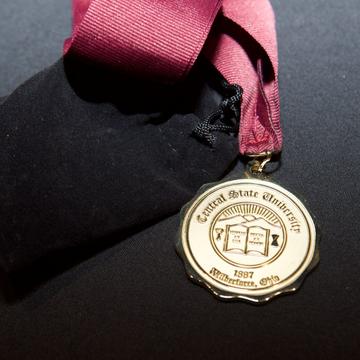 All In for CSU
We invite you to unite with us to make students' educational dreams and career aspirations a reality through living and learning at Central State University. Invest in the promise of tomorrow's future leaders by making your most generous Charter Day gift today.
Alumni Achievement Hall of Fame
Central State University is proud to present our newest additions to the Alumni Achievement Hall of Fame.
James Hill, Jr. '64 (p)
Joyce Eldridge-Howard '65
Phillip D. Ayers '72
Edwin H. Lloyd '78
Keith Aaron Perkins '82
Malva A. Alexander '84
Dwayne M. Daniel '86
Pamela M. Hodge '90
Brandon Hayes '94
Angela K. Davis '95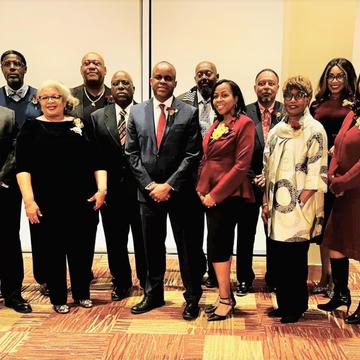 Central State University 2023 active alumni chapter presidents
We are proud of our active alumni and their invaluable contributions to their alma mater. Read on to get involved in a chapter near you. If you would like to partner with us to start a new chapter in your area, please contact Keith Perkins at 937-376-6640 or kperkins@centralstate.edu.
Thank you for your continued commitment to Central State University!
Unite for Marauder pride
When you contribute to Central State, you are making more than a donation – you make a difference. Your gift helps propel our educational mission and launch Marauders on a path of excellence, service, and impact.