Light up and lead 
Everything you do here — volunteering, athletics, student government — provides a path to leadership and a way to spark positive change. From student clubs to the classroom and the greater community, you will find dozens of opportunities to connect, feed your passions, and fuel your future.  
Finding the right fit at Central State
In high school, Tyree Watson was an outcast — bullied for his fashion sense and lack of athletic ability. But he found belonging at Central State, where he played music, led the New Age Fashion Troupe, and served as a student ambassador.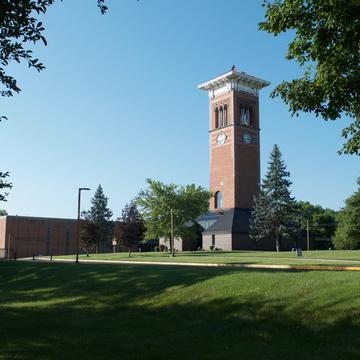 4 ways to connect with community
Join a club — or start one
Go Greek
Join the band
Join the chorus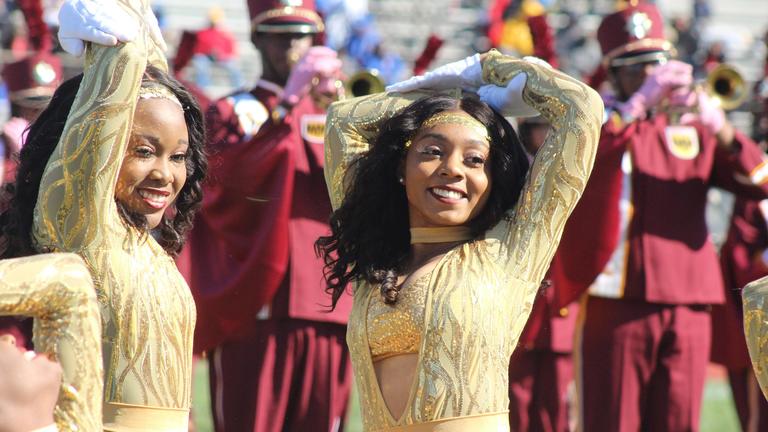 Join a club — or start one
From the dance team to the pre-law society, you will find your people and your passions in a Central State club. And if you do not see what you want, start a new club!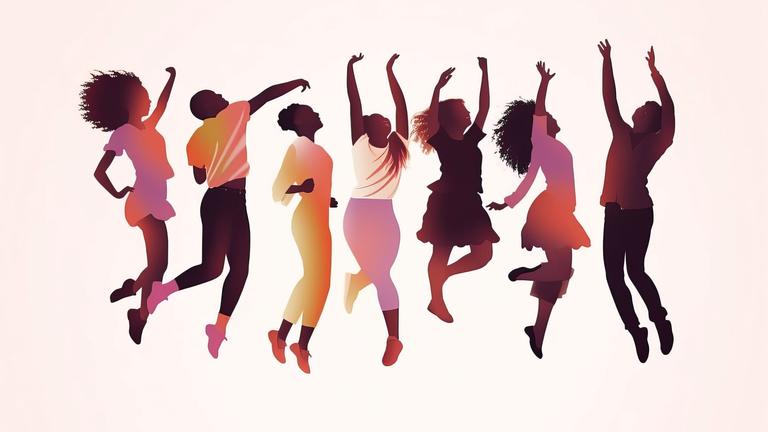 Go Greek
The Divine Nine includes four African American sororities and five fraternities that make up the National Pan-Hellenic Council. Join one of the Divine Nine at Central State and build lifelong relationships. Each is dedicated to academic excellence, service, and camaraderie.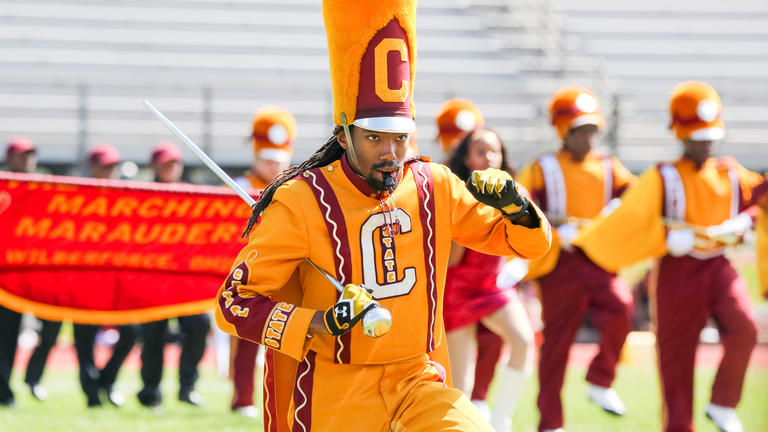 Join the band
Are you a musician? Get in step with the Invincible Marching Marauders, where you will live the legacy as you move to the music.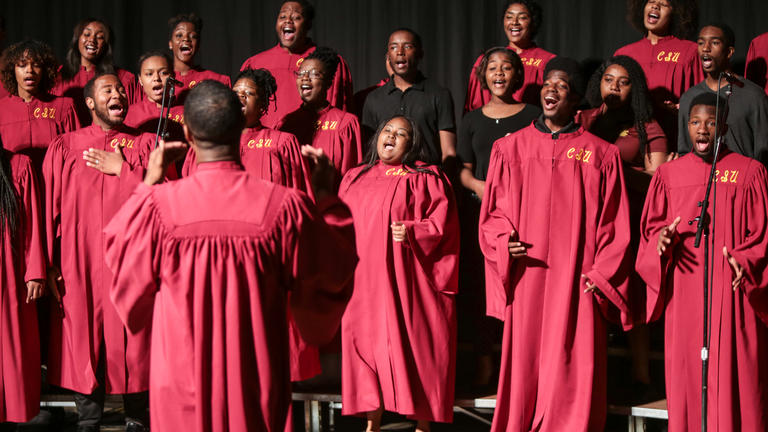 Join the chorus
Our Grammy-nominated chorus blazes forth with a wide-ranging repertoire that highlights Black composers and arrangers. 
I traveled to Europe for free twice because I was a member of the band. 

Traci Bell-Thomas, '92

Policy Relations Administrator, Ohio Department of Medicaid
Lead with what you love
Think you might do well in politics? Want to represent Central State to the wider world? Or do you prefer to serve behind the scenes? Central State will help you uncover and express your unique leadership style. 
The Royal Court
Run for Miss or Mister Freshman and show the world what Black excellence means. By senior year, you could be vying to represent CSU as Miss Central State.
Student Government Association
The SGA works with the administration to oversee activities and make decisions that affect everyone on campus. As a member, you'll learn to lead through cooperation and service. 
Volunteering in the community
At Central State, leadership extends beyond campus and into the community. Helping in local daycares. Doing cosmetology in shelters. Service projects with women's groups. There are all kinds of ways to get involved and uplift others — and yourself. 
Raise up Marauder pride 
The Marauders auxiliary corps — cheerleaders, Dancing Belles, color guard, and flags — travels the country with our teams to boost spirits and represent Central State to the world. As a member, you might also compete at the Southern Intercollegiate Athletics Conference championships. 
Lead as a student-athlete
Whether you are a sprinter or a tight end, Central State helps you succeed both on the field and in the classroom. As a fighting Marauder, you will inspire pride as you hone leadership skills, including time management, teamwork, and communication.