University Public Relations and Marketing
Vision and mission
Image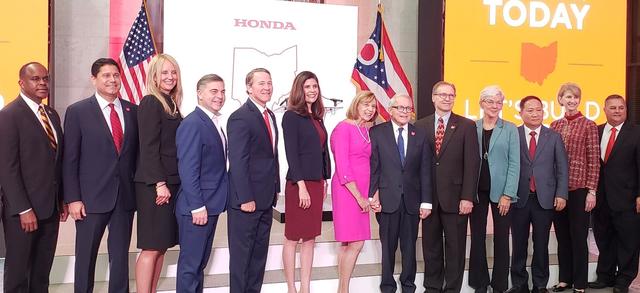 Vision 
University Public Relations and Marketing is the leader in elevating Central State University through communications, marketing, and branding. 
Mission 
The Office of University PR and Marketing creates, builds, and elevates communications and marketing strategies to ensure that the University reflects our mission of leadership, research, and service. As an intricate part of the University's source of communication and external awareness, we are focused on valuing education, instilling knowledge, and elevating the image of Central State University. University Public Relations promotes and markets the achievements, advancements, and activities of Central State University departments, students, faculty, staff, and alumni.
Your University support team
The Central State University Public Relations and Marketing team is committed to communicating the mission and vision of Central State University. The Office of PR and Communications aims to raise awareness, understanding, and support for the University. Equipped with an intimate familiarity with Central State's issues and activities, our team functions to serve the Central State family as a trusted extension of the institution.  
The team supports the entire University community with accurate, timely, and relevant news and storytelling. This includes public and media relations, advertising, website support including a newsroom, newsletters, annual reports, social media, University events, photography, graphics, and more. 
The Office of University Public Relations is the only office on campus permitted to distribute news/press releases and media advisories on behalf of Central State. By directing all communications through University Public Relations, the University maintains a professional communication style and ensures that all materials sustain an appropriate public image for the institution.
Our internal and external partners can expect to be treated with the utmost respect and professionalism when interacting with our team.
Image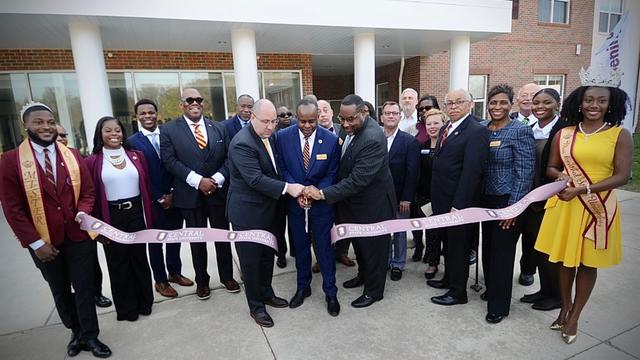 Central State Newsroom
The Central State University newsroom offers all University news and events in one location online. Visit the newsroom
Digital communications
University Public Relations and Marketing is available to enhance your digital communications and operate and manage all official University communication channels.
Email distribution
Mass distribution emails are planned, developed, and sent through University Public Relations and Marketing. This includes campus-wide announcements and external communications to community partners, alumni, and other supporters.
Social media
Image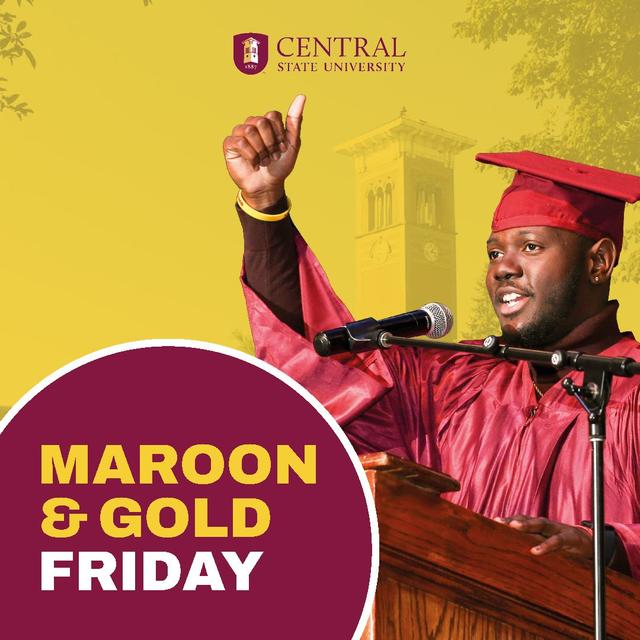 Facebook, Twitter, Instagram, LinkedIn, and other social media sites have increased in popularity globally and are used by the majority of students, staff, and alumni here at Central State in one form or another.
University employees and students who are administrators on University authorized 
social media accounts, please review and follow the requirements of Policy No. 321, 
Social Media Policy for University Accounts.
Central State University on Facebook
Central State University on Instagram
Central State University on Twitter
Central State University on LinkedIn 
Use the following branded hashtags to promote Central State content online: #CSU1887 #CentralState87 #InnovationInOurDNA #ForGodForCentralForState #FGFCFS #GiveToCentral #MaraudersGive
FAQs
FAQs
Scroll through frequently asked questions, and do not hesitate to reach out if you need support from our team!
Public relations is focused on building and maintaining a positive reputation and image for the organization. Marketing is focused on promoting and selling products or services.

A press release is an official document or statement that provides information about a specific topic and is delivered to members of the media.

A media advisory is a more modern way of announcing and inviting media to attend a newsworthy, special event (much like an invitation). 

The University issues a press release when something is newsworthy. Newsworthiness is the term used to describe whether a topic is interesting enough for people to want or need to know. It is the first factor the Public Relations team considers before pitching a story or drafting a press release. Qualities of a newsworthy story are:  

Timing: One of the most important features of a newsworthy story is timing
 
Proximity: Most people find news and events that happen in proximity are more relevant and interesting than those taking place far away
 
Significance 
 
Human interest 
 
Novelty 

To request media coverage for University activities, news, or events, please submit the following form at least two weeks prior to the requested release date.

To write the perfect press release, you should be able to provide press or company contact information as well as follow these simple steps:

Use bullet points
 
Use short sentences
 
Keep your paragraphs short
 
Keep your readability level low
 
Use words and phrases that keep the reader interested
Contact us
Office of Institutional Advancement
University Public Relations and Communications
Newsom Administration Building
1400 Brush Row Road
Wilberforce, Ohio 45384
P: 937-376-6347 | E: publicrelations@centralstate.edu