We're ready to welcome you home.
Overview
The Marauder Returns program allows students who have previously attended Central State University and have not completed a degree the opportunity to return to the Institution. The University will cover their prior Central State balance up to $7,500 upon graduation.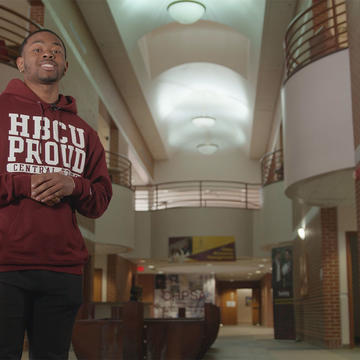 Who can apply? 
Eligibility requirements
You must meet all admissions requirements to include a cumulative grade point average (GPA) of 2.2 or higher. 
How do we determine eligibility?
Must owe a balance of $7,500 or less to CSU.

Must not have enrolled in any class at Central State for the past two years.

Must have attended Central State within the last five years.

Must not have earned a bachelor's degree at any other institution.

Must have a current 

Free Application for Federal Student Aid

 (FAFSA) on file.

Must pay $200 toward your prior balance to be accepted into the program.
NOTE: When completing the online application, for Student Type, please select MARAUDER RETURNS.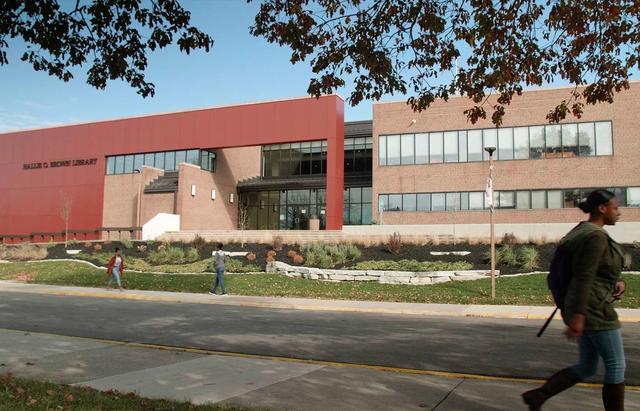 Marauder Returns application and enrollment process
Students will take three steps to enroll at Central State University.
Step 1: Acceptance to CSU. Students will complete a Central State Global online application and submit all required documentation to complete their application and files to receive a final decision.
Step 2: Marauder Returns program verification and acceptance. After acceptance, the Office of Financial Aid will verify the student's files for program qualification.
Step 3: Course registration. After verification and acceptance to the Marauder Returns program have been achieved, students will meet with their online advisor to register for classes. Students will complete full enrollment by continuing the onboarding and orientation process with their online advisors.
Program requirements
Marauder Returns financial agreement
Students will be required to complete and adhere to the financial agreement to be accepted to the program.
Follow these steps to complete the financial agreement: 
1) Download Adobe Reader. This step is necessary so you can use the Adobe Fill & Sign feature.
Note: If you open the PDF in a web browser, you will not be able to sign the form. 
2) Download the Marauder Returns financial agreement and save it to your computer. 
3) Complete the form using the Adobe Fill & Sign tool, then save the completed form. 
To open the saved file with Adobe Reader, navigate to the file, right click "Open with," and select Adobe Reader from the list.
Image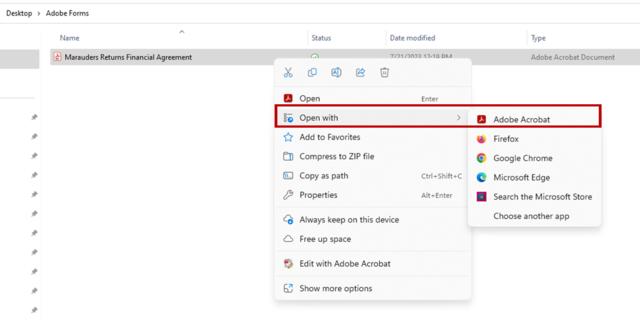 Image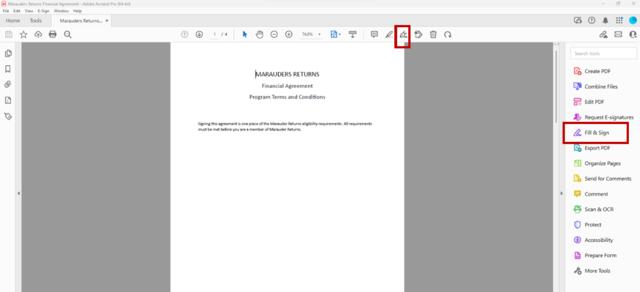 4) Email the completed form to the Financial Aid office.
financialaid@centralstate.edu.
Official transcripts
Since students are returning to CSU, all official transcripts should be on file. The online admissions team will contact students via email about any missing official transcripts to reorder the documents to complete the application and file to render a final admissions decision.  
Note: Official transcripts will be processed and attached to the application dashboard by online team members when the student's files are assigned for verification, completion, and evaluation for the final decision.
Other required documents
If there are additional documents required, students will need to upload those documents to their application dashboard.
Students can apply and submit applications and supporting documentation to be considered for admissions until the first day of courses for each semester and/or term; however, students who have been accepted but not enrolled in the immediate term will be rolled over to the next available term. Students must meet all requirements for acceptance and enrollment.

No. Transfer students are required to submit transcripts from all accredited colleges or universities that they have attended. You will not be admitted without the official transcripts from each institution.

Do not submit another application. Please check your application checklist portal to see the status of your application. If you do not see any updates, send an email to onlineadmissions@centralstate.edu.