Residence Life and Housing
The Residence Life and Housing Office at Central State University  is located on the first floor of Foundation Hall II.  We are here to prepare students with diverse backgrounds and experiences for leadership, research, and service by providing a nurturing environment that fosters academic excellence.
- 
Contact Us
Phone: 937- 376 - 6107
Fax: 937 - 376 - 6638
Email: residencelife@centralstate.edu
Living Learning Communities
It's Like Coming Home 
At Central State, our eleven residence halls are more than dorms. They're a vital part of your cultural, academic, and social life. Surrounded by your peers and supported by Resident Advisors, this is where you'll work hard, play hard, and be part of a tight-knit community that feels like family. 
RAs Have Your Back
No matter which residence hall you call home, you'll have the support of on-site peer leaders and a Resident Advisor. The RA is the glue who holds everyone together, organizing activities, lending an ear, and helping you iron out rough spots.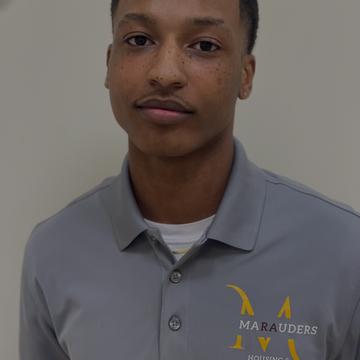 First-Year Residence Halls 
Every first-year student at Central State lives on campus in one of four conveniently located residence halls, where you'll develop strong bonds and create a community you can count on. Foundation Hall II is a co-ed hall for all, Williamson Hall is a women-only space, Hunter Hall is a male-only space, and Harry G. Johns Hall welcomes honors students who maintain GPAs of 3.5 or higher. 
"Move-in day: Everyone was checking in on us, telling us to sit with them at lunch or dinner. It felt good!"  

Camaia Smith

Communications Major
Once you reach your junior year, you're eligible for apartment-style living arrangements in the CSU Residential, Academic & Wellness Center and/or Shorter Road Apartments. Juniors and Seniors who are apart of the Honors College or have a 3.5 gpa or higher can also have the opportunity to reside in our Wesley Village Honors Apartments.  These spacious suites feature full kitchens, natural light, roomy layouts, and adjacent outdoor spaces. With two, three and four-bedroom as well as studio options, they'll be your home base for networking, studying, and socializing.