Whole mind and body approach 
Everyone works better when they feel good and limit stress. That is why we think about your health and wellness — physical and emotional — as part of your academic life.
Take a deep breath
Dance. Go for a walk. Seek out a Central State counselor. Visit the waterfall off U.S. 42. Breathe in nature in our relaxing botanical garden.
We will help you find ways to cope with whatever life is dishing out. And we will always be here for you.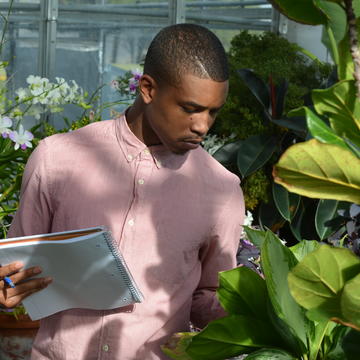 Seed-to-Bloom Community and Botanical Garden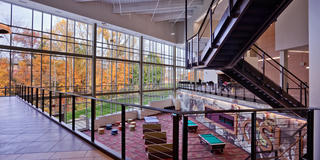 Fitness for every body
Central State's state-of-the-art fitness center — with its weight room, courts, and pool — makes it easy to stay strong. Two Marauder athletics facilities support our teams. 
Health and wellness resources
Central's Health and Wellness Center has a holistic approach that includes medical care, counseling services, disability services, a relaxation room, and a study resource room. We are here for all your health needs. 
Our medical clinic offers a full range of professional services — including sexual health consultations, nutrition advice, and specialist referrals. 

Get the support you need with individual counseling from caring professionals. You can also access science-based tips for coping with reducing stress.

Join licensed counselors, guest speakers, and other students in an array of safe, supportive environments to help you navigate what you are going through, no matter what it is, and explore the impact of college on your overall well-being. 

Brief Alcohol Screening and Intervention for College Students (BASICS) helps Marauders say no to alcohol and drug use with personalized, nonjudgmental feedback, advice, and ongoing support. 

Need some time away from it all? The relaxation room has massage chairs, relaxation CDs, foot massagers, and more. It is a space where students come to meditate, de-stress, regroup, or just chill. 

All new and transfer students are required to register with Med+Proctor to submit health and immunization information and a current physical. Please do not submit these items directly to the CSU Health & Wellness Center. Med+Proctor manages the entire process. 
 

To register with Med+Proctor, please complete the following steps.

Register for your Med+Proctor account by visiting www.medproctor.com using your Central State University email address. (MyCSU username and @central.ces.edu)
Complete your Central State University Med+Proctor profile.
Download & print your Central State University Med+Proctor Immunization Certificate.
Have your medical provider complete your immunization certificate and physical.
Upload an image of your immunization certificate and physical into your Med+Proctor account.

Please check your Central State email account after the file is loaded. You will receive your confirmation within five days. Med+Proctor is a free online service. You are not required to pay for the Med+Proctor Pro Service.

To learn more about the CSU Student Health Insurance Plan or to apply for the waiver using the waiver link open from May to September, please visit studentplanscenter.com.

Student Health Center: 937-376-6134

Learn more about the student health insurance requirements.
Get in the Safe Zone
Central State is committed to being a safe, welcoming, and inclusive environment. We encourage all CSU community members to attend our 90-minute Safe Zone sessions, which help you be an ally to the LGBTQ+ community.