Preparing Students for Admission
The Teacher Education Advisement and Partnership Center (TEAP-C) services focus on pre-admitted candidates in collaboration with advisors in the Undergraduate Student Success Center (USSC), who work with students between 0-30 credit hours. (After students earn 30 credit hours and are nearing the end of their sophomore academic year, collaboration shifts to the content specialists in the College of Education.) CSU Global/online students will be assigned online advisors from M.O.S.A.I.C in the Primary PK-5, Intervention Specialist, and Educational Studies degree areas. 
The goals of the TEAP-C advisement process are to:
Utilize intrusive and proactive advising to ensure that all students are advised efficiently and correctly.

Facilitate and monitor the admission process on an individualized basis.

Introduce students to online and face-to-face supplemental instruction in basic academic, disposition, and professional skills.

Disseminate accurate and timely admission and student development information to students, advisors, and faculty in the College of Education.
Academic Advising Responsibility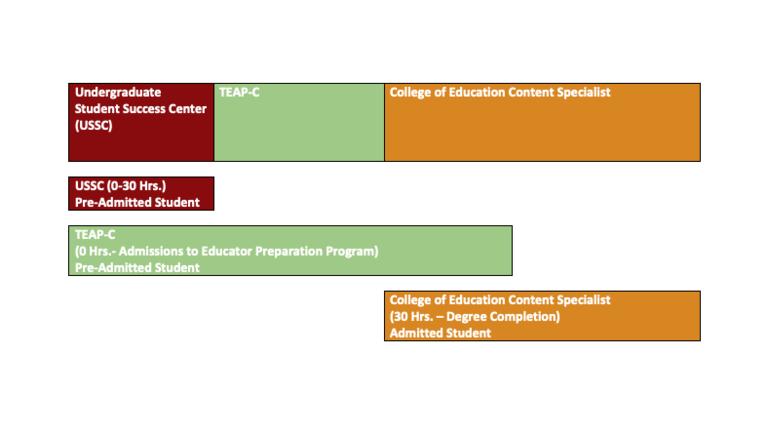 Effective student advising and registration happen when students are provided with excellent customer service, fast communication, and building rapport with them to ensure that they meet all requirements that lead to admission into the EPP and help them achieve their goal of becoming an educator.

Renita Tolbert

Program Manager, TEAP-C