Central State University sparks interest in farming through grant
Posted Jun 28 2023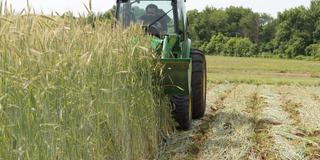 Central State University is the forefront of sustainable agriculture and farm industry innovation, with an unwavering commitment to promoting interest in farming careers. The University has been awarded a substantial grant of $10 million by the U.S. Department of Agriculture. This grant is crucial in facilitating the recruitment, education, training, and retention of a wide-ranging cohort of upcoming food and agriculture experts.
Central State is fully committed to promoting farming among K-12 students and providing exceptional internship opportunities for undergraduates. The University is confident in its ability to achieve this mission through well-structured summer camps that aim to generate interest in agriculture. As part of its continued growth and development, Central State plans to establish a robust program in entomology and soil sciences in the near future and accept its first students in the fall of 2024.
Click here to learn more from Channel 2 News.