Image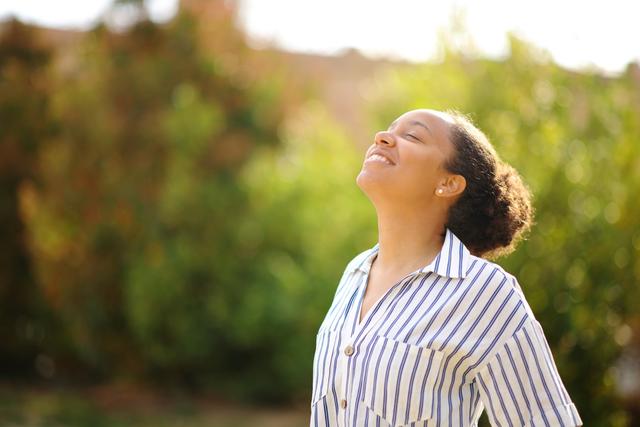 Whole mind and body approach 
Everyone works better when they feel good and limit stress. That is why we think about your health and wellness — physical, mental, emotional, and spiritual — as part of your academic life.
Central State University Health Clinic hours and location
The health clinic is open Mondays through Fridays from 8 a.m. to 5 p.m. It is located in the Harry M. Lackey/Benjamin F. Lee Health Center, across Brush Row Road from Charles H. Wesley Arts and Sciences Building.
Appointments required
Appointments are required to optimize the use of your time and limit missed class time. Students may schedule appointments between 9 a.m. and 4 p.m. Walk-ins are accepted on a case-by-case basis.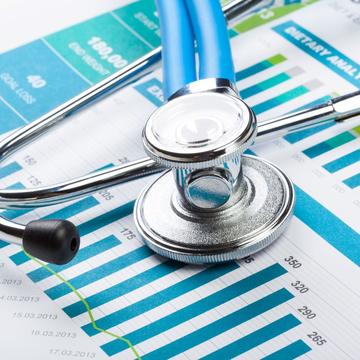 Our vision
Central State University is committed to providing health and wellness services that enhance the educational experience of our students in a supportive environment. Because your physical and mental health influences your academic performance, the Harry M. Lackey/Benjamin F. Lee Health Center is an integral part of your life while completing your studies at Central State. In addition to a health clinic, the Center houses Counseling Services, the Office of Academic Empowerment and Accessibility (OAEA), a Relaxation Room, and a Study Resource Room. Our staff is ready to serve you, adhering to our core values of integrity, compassion, accountability, and mutual respect.
The health clinic is open Mondays through Fridays from 8 a.m. to 5 p.m. It offers a wide range of services including:
Evaluation and treatment of common simple illnesses.
Evaluation and treatment of common simple injuries.
Sexual health consultations.
Screening and treatment for sexually transmitted infections (STIs).
Gynecological exams and PAP smear screenings (when necessary).
Physical activity and exercise consultations.
Nutrition Information and consultations.
Limited on-site prescription medications.
Referrals to specialists when indicated.
In-house laboratory testing when deemed medically necessary.
FREE medication samples (when supplies are available). 
Free items on loan, such as crutches.
The clinic is staffed by a family physician, nurse practitioner, and certified medical assistant/LPN. All are certified in their respective professions and collectively have over 65 years of clinical experience.
To make an appointment, call 937-376-6134.
COVID-19 guidance for students, faculty, and staff
While COVID-19 masking, testing, and vaccinations are no longer required for students and employees, there are several ways to keep our campus safe and healthy.
Masks remain an effective tool to prevent the transmission of disease. They are optional on campus but should be worn in accordance with CDC guidelines for people exposed to or diagnosed with COVID-19. Certain high-risk individuals may choose to wear a mask at all times, and their decision to do so should be respected.
Entrance and surveillance testing is no longer required by the University. Anyone who has COVID-19 symptoms, or has been exposed to COVID-19, should get tested in accordance with CDC guidelines. The University Health Center has self-tests available for distribution. The University asks all students, faculty, staff, and contractors to complete the Self-Report Form in an effort to keep our campus community healthy.
COVID-19 vaccines and boosters are voluntary but offer prevention against illness and should be considered in those with underlying risk factors, including advanced age and certain chronic medical conditions. Please discuss this topic with your primary healthcare professional and other recommended vaccines, such as seasonal influenza and respiratory syncytial virus (RSV).
For specific CDC guidance about what steps to follow after exposure to the coronavirus or after a diagnosis of COVID-19, please view up-to-date guidance.
Please keep in mind that CDC guidance will appropriately change as real-world events evolve.
If you have questions, contact the University Health Center at 937-376-6134 or studenthealthcenter@centralstate.edu or visit Health Services.
Karen M. Mathews, MD, MHA, FAAFP
Executive Director, Health & Psychological Services
COVID-19 Self-Report Form
If you have tested positive for COVID-19, please use our COVID-19 Self-Report Form. Central State asks all students, faculty, staff, and contractors to self-report in an effort to keep our campus community healthy. 
FAQs
Browse through a list of COVID-19 FAQs from across campus.
Regardless of vaccination status, you should isolate from others for at least five full days. You should also isolate if you are sick and suspect that you have COVID-19 but do not yet have test results. If your results are positive, follow full isolation recommendations. If your results are negative, you can ned your isolation.

Quarantine is no longer required. If you were exposed to someone with COVID and have no symptoms, you should start precautions by wearing a mask, and then get tested again on Day 6. If you are sick and suspect you have COVID, you should isolate. If your results are negative, you can end your isolation. If your results are positive, you should follow full isolation guidelines. 

Individuals who test positive for COVID are encouraged to notify their supervisors, professors, and close contacts so exposed individuals can take the appropriate precautions. A close contact refers to someone who was within 6 feet for 15 minutes or more within 24 hours.
Health records and vaccinations
All new and transfer students are required to register with Med+Proctor to submit health and immunization information. Please do not submit these items directly to the Health and Wellness Center. Med+Proctor manages the entire process.
Med+Proctor is a free online service. You are not required to pay for the Med+Proctor Pro Service.
Complete the following steps to register.
Using your Central State University email address, register for your Med+Proctor account by visiting www.medproctor.com.
Complete your Central State University Med+Proctor profile.
Download and print your Central State University Med+Proctor Immunization Certificate.
Have your medical provider complete your immunization certificate.
Upload an image of your immunization certificate into your Med+Proctor account.
Central State University requires all students in University Housing to receive a Meningitis A booster, which is available at age 16. Paper copies of vaccination records are not accepted.
Students whose permanent residency is not in the state of Ohio and who are covered by out-of-state insurance are encouraged to obtain all CSU-required vaccinations in their home state prior to coming to CSU. Taking this step may save you hundreds of dollars depending on the type and level of insurance coverage you have. Physicals are only required for student-athletes. Taking this step may save you hundreds of dollars depending on the type and level of insurance coverage you have. 
Check your Central State email account after the file is loaded. You will receive your confirmation within five days.
Insurance waiver information
Image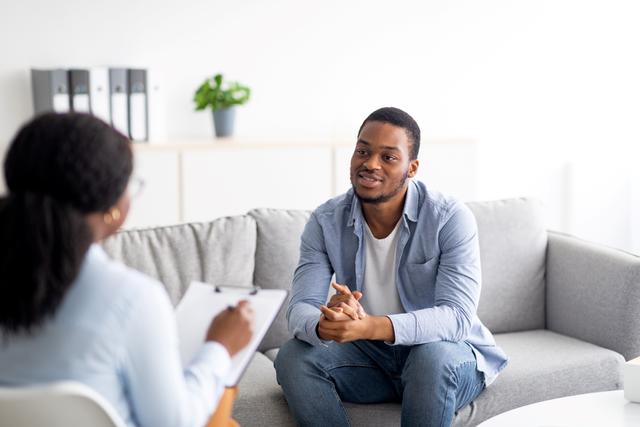 How do I submit the application to waive school-sponsored health insurance? 
To waive school-sponsored health insurance at Central State University, you will be required to upload proof of your insurance through Wellfleet Student. You will need an electronic version of your health insurance card. A cellphone image is an acceptable format for submissions. The following steps will need to be completed.
Step 1: Visit Wellfleet Student and follow the instructions for submitting the requested information carefully. 
Select Central State University as your Institution. 
Only use your school email address and not a personal one.
You will be asked for your student ID number. 
Other information can be found on the front or back of your insurance card. 
Step 2: Carefully review the information you entered before selecting submit. Do not forget to upload your insurance card before exiting the website. 
Note: Approval of the waiver is dependent on Wellfleet Student receiving the correct data to verify your eligibility to opt out of school-sponsored health insurance. 
Step 3: You will receive an individual confirmation code after you submit the application. Print it or take a screen capture or picture of it for your records. You will also receive an email directly from the insurance company. These items are proof that you successfully completed the waiver application process. Remember to check your school email frequently. 
You must work with Wellfleet Student directly for any concerns you may experience about insurance fees. For assistance, email cs@wellfleetinsurance.com or call 1-877-657-5030.
Parents may complete the application if the student is younger than 18 years old. 
If you have questions, contact the Health and Wellness Center at 937-376-6134. 
Health and wellness services
Central State's Harry M. Lackey/Benjamin F. Lee Health Center, also known as the Health and Wellness Center, takes a holistic approach that includes medical care, counseling services, services to enhance academic empowerment and accessibility, a relaxation room, a study resource room, free resources, and much more. We are here for all your health needs. 
Our medical clinic offers a full range of professional services — including sexual health consultations, nutrition advice, and specialist referrals. 

Get the support you need with individual counseling from caring professionals. You can also access science-based tips for coping with reducing stress. Visit Counseling Services

Join licensed counselors, guest speakers, and other students in an array of safe, supportive environments to help you navigate what you are going through, no matter what it is, and explore the impact of college on your overall well-being.

Brief Alcohol Screening and Intervention for College Students (BASICS) training helps Marauders say no to alcohol and drug use with personalized, nonjudgmental feedback, advice, and ongoing support. 

Need some time away from it all? The campus Relaxation Room has massage chairs, calming music, foot massagers, and more. It is a space where students come to meditate, de-stress, regroup, or just chill.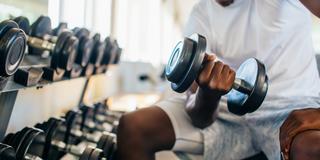 Fitness for every body
Central State's state-of-the-art fitness center — with its weight room, courts, and pool — makes it easy to stay strong. Two Marauder Athletics facilities support our teams. 
Take a deep breath
Dance. Go for a walk. Seek out a Central State counselor. Visit the waterfall off U.S. 42. Breathe in nature in our relaxing botanical garden.
We will help you find ways to cope with whatever life is dishing out. And we will always be here for you.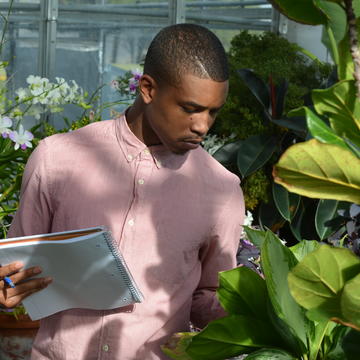 Seed-to-Bloom Community and Botanical Garden
Meet your health team
Executive Director, Health and Psychological Services
Director, Counseling Services
Board-Certified Family Nurse Practitioner, Health Services
Administrative Coordinator
Certified Medical Assistant