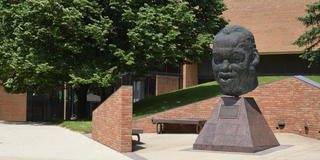 Department of Fine & Performing Arts
Fine & Performing Arts Degrees
Art Experiential Learning
Intern with masters of the field from Proctor & Gamble and the NBA or take a trip to Chicago to see some of the world's finest art.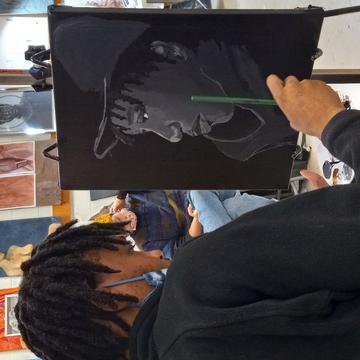 Invincible Marching Marauders
The sound of the band has been honed under the artful baton of Prof. Blake Gaines.  During his tenure, the IMM performed at Mardi Gras in New Orleans in 2022.  In the 2022-2023 academic year, they are slated to play for the Black College Hall of Fame Classic, the halftime show for the Cincinnati Bengals, and make a return performance at Mardi Gras in New Orleans.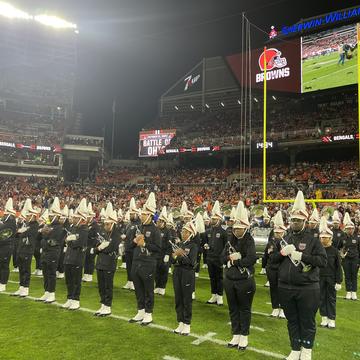 University Chorus
Led by Dr. Carlos Brown, the Central State University Chorus is the flagship choral ensemble at Central State University. It is committed to the advancement of music as an artistic and academic discipline, a viable professional field, and as a prominent presence in the national and international choral ecosystem.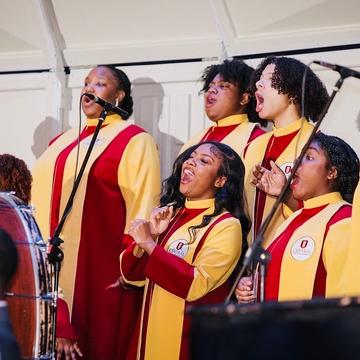 Chair
Dr. Jenny Cruz
(937) 376-6404
jcruz@centralstate.edu
Robeson Cultural and Performing Arts Center, Rm. 218
Secretary
Mrs. Beth Reeves
(937) 376-6403
breeves@centralstate.edu
Robeson Cultural and Performing Arts Center, Rm. 218